Multi-level Affiliate Program by Affiliate Pro
11 Mar 2015

In this blog post, we introduce you the most effective and popular program – multi level affiliate program created by Affiliate Pro module. Ok, let's get started.
You know Affiliate marking is an amazing sales channel that you shouldn't ignore, especially you are online retailers. MageWorld's Affiliate Pro module is one of our best seller products since introduction, which supports affiliate programs on your Magento stores perfectly.
You can visit Magento Affiliate Pro extension product page for more information.
In this blog post series, I would like to show you popular types of Affiliate Programs that you should take a look to have inspiration for your next campaigns. Of course, these programs are created by Affiliate Pro module.
Today, we introduce you the most effective and popular program – multi level affiliates program. Ok, let's get started.
A multi – level affiliates program
You will never want to narrow your affiliate networks with only one level, right? Your affiliates also want to earn unlimited money from advertising your products. Hence, a multi-level affiliate program is such a great way to attract more and more affiliate marketers.
This bellow infographic will show you how multi level affiliate program works.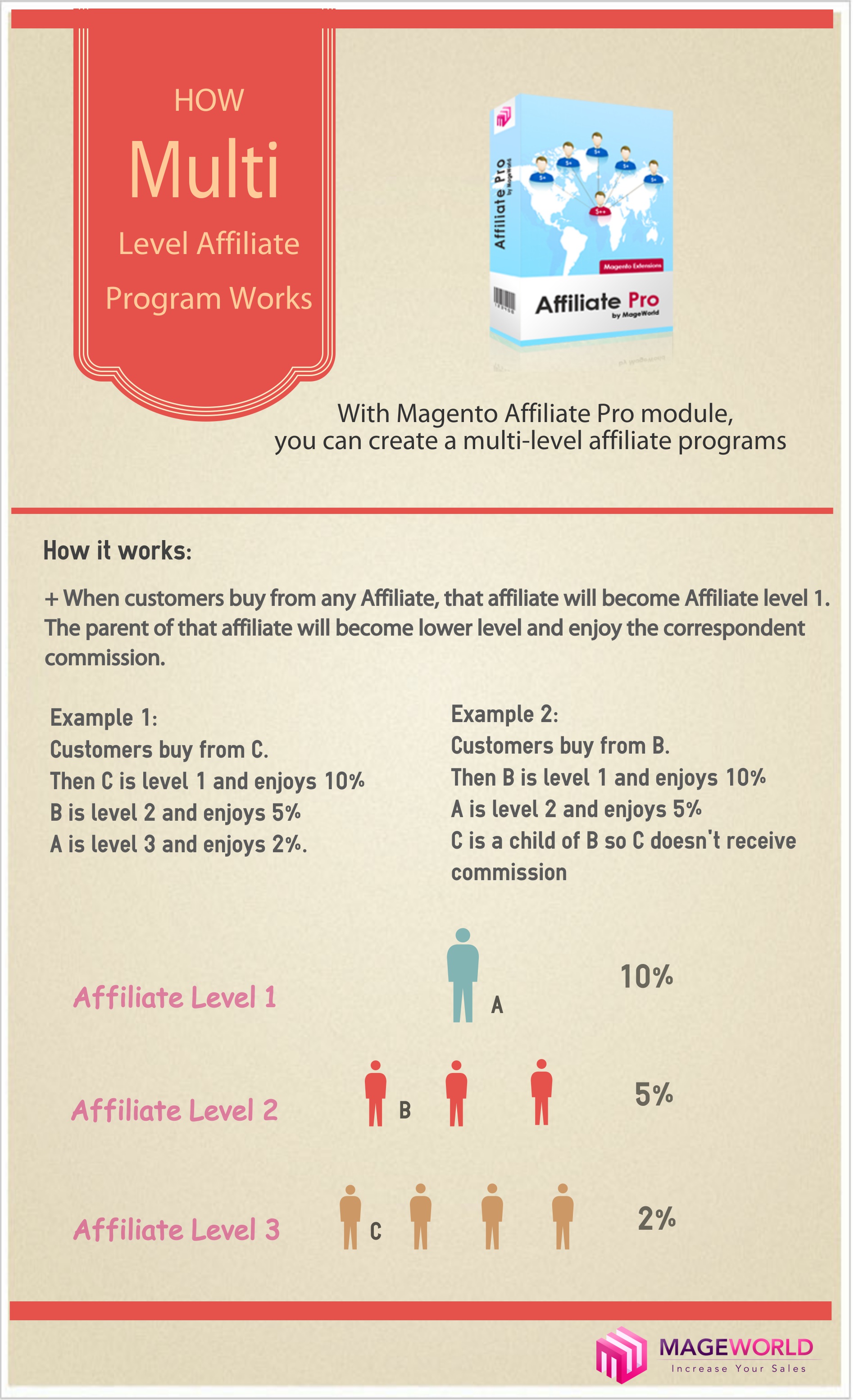 Now you understand how multi-level affiliate program works, let's see how to set up multi-level affiliate program by Magento Affiliate Pro by MageWorld.
Step 1: Add New Program

You go Affiliate Pro>Manage Programs> Add Program
Step 2: Fill information in tab Program Details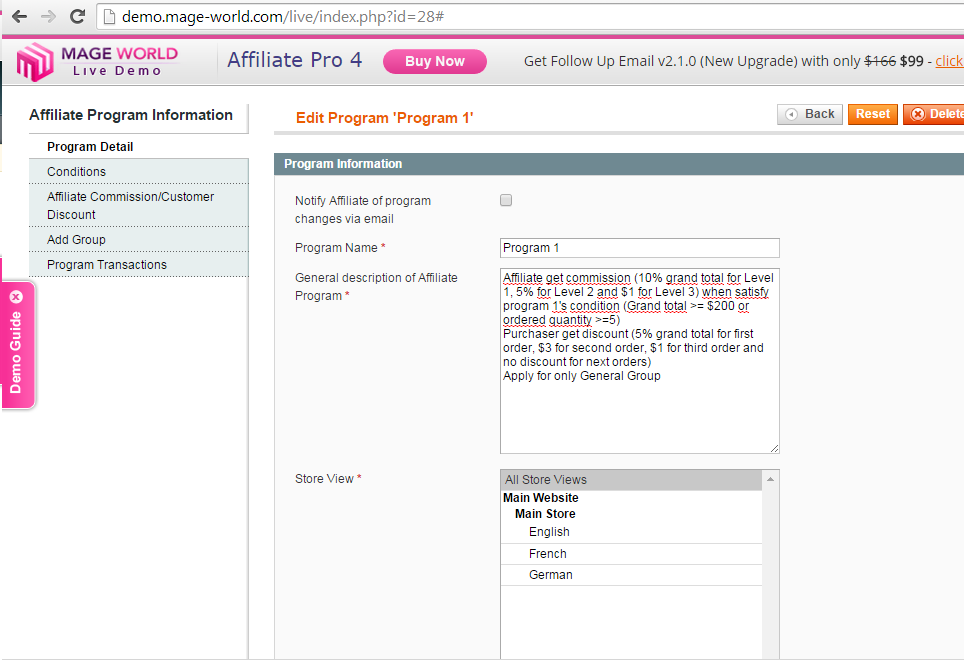 In this tab, you fill information about Program name, Discription, store views apply this affiliate Program, active period, Enabling/Disabling program …
Step 3: Configure in tab "Affiliate Commission/Customers discount"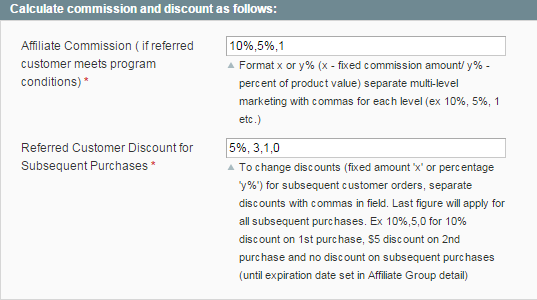 In Affiliate Commission fields, you fill in the percentage or actual amount of commission that each affiliate level will receive.
In this program, I set "10%, 5%, 1" means affiliates level 1 enjoy 10%, level 2 enjoy 5% and level 3 enjoy $1 only.
Similarly, you set discount for affiliate customers' subsequent purchases.
Next, you set up conditions for affiliate to earn commission based on customer's purchase.
There are many conditions for you to choose from shopping cart conditions to individual products customers buy.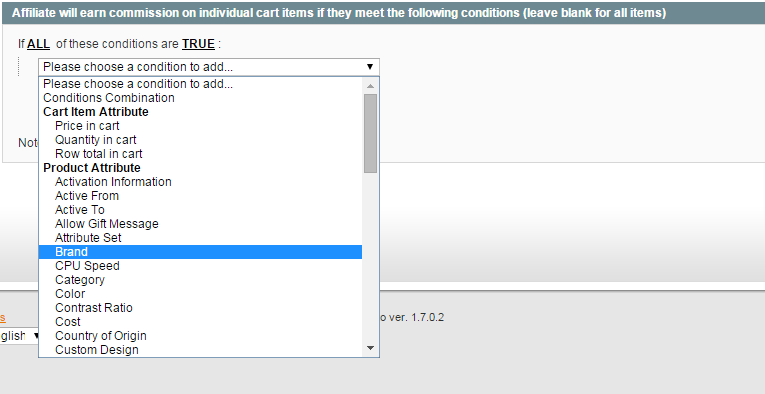 Step 4: Add Affiliate group, for which the program applies
Here, you add affiliate group that you would like to enjoy this program. Don't forget this important step or your program won't take any effect on affiliates.

Ok, now save program! You have created a multi-level affiliate program successfully.
How easy it is, right?
Start your multi – level affiliate program right now with Magento Affiliate Pro module!