3 Cool Free Magento Extensions By MageWorld
27 Jan 2015

Today, I would like to introduce with you 3 cool free Magento Extensions by MageWorld, which will play a partial role in boosting your sales!
Hi guys,
How are you doing? I hope you are doing well!
As thousands of ecommerce websites worldwide, you are using Magento platform to build your own online store. In reality, Magento provides enough basic elements of an online shop from the look, content and functionality. However, it is just a platform, and it cannot ensure a successful business right away. You will need to install additional extensions to meet 100% your needs from simplifying checkout process to One Page Checkout only, automating follow up email schedule, rewarding loyal customers, speeding up shopping procedure by Ajax Add to Cart functions, etc.
There are a lot of works need to be done, right?
Today, I would like to introduce you 3 cool free Magento Extensions by MageWorld, which will play a partial role in boosting your sales!
Let's get started.
1. Promobox extension
Newly released in December 2014, Promobox extension is a wonderful tool for Magento store owner to promote any highlighted event throughout all pages of website.
Popup is no longer annoying with customers because magento Promobox extension offers multiples types of display such as showing minimized boxed, showing popup in specific pages, targeting customer groups to show popup, etc.
Moreover, this Magento extension helps you to boost sales in many chances such as showing related products, cross-sell and up-sell products when customers enter a page.
If you are bored of something as default, you will be satisfied with this fully customizable extension with flexible content, popup size, color, etc.
You can see this slideshare to have a bettter insight of this extension
Don't wait to experience this cool magento extension!
2. Easy Banner – Free Edition
Do you want to feature your best products with a slider?
Now, it becomes easy to manage your featured products with Easy Banner from MageWorld.
We offer our beloved customers 2 beautiful sliders for FREE. Your sales will be boosted with professional and attractive sliders.
Similar to many extensions from MageWorld, this free extension is highly customizable. You are able to show static images anywhere on your websites, upload and resize banner image easily, upload banner thumbnail, etc.
This free extension includes our Simple Slider and Start Stop Slider.
Want more attractive sliders? Check out Easy Banner with 7 supported sliders and Easy Banner Pro with 13 supported sliders.
Let's see how customers review this free extension on Magento Connect: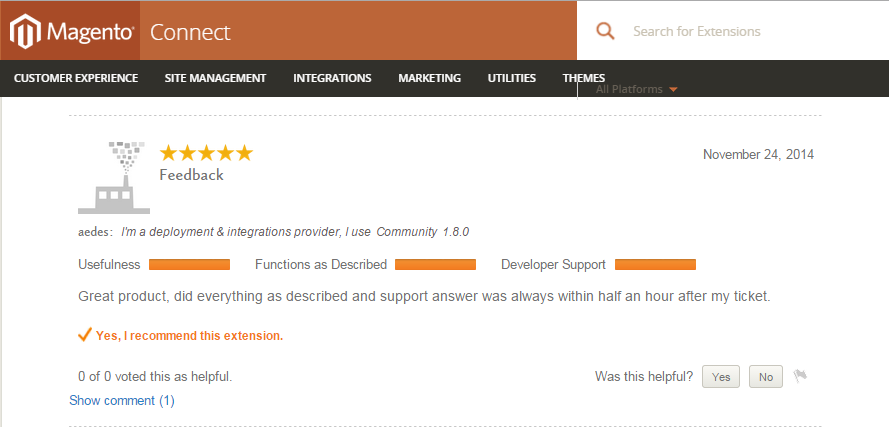 3. Quick contact
Getting closer to customer plays an important role in obtaining business success. Let's take this first step with Quick Contact for FREE.
Quick Contact allows customers send the feedback to your site in easiest and fastest way. It also enables admin to manage contact fields and emails well. It is easy to install, upgrade and customize with useful functionalities. With this free Magento module, your site will get closer to your customers and best meet their needs.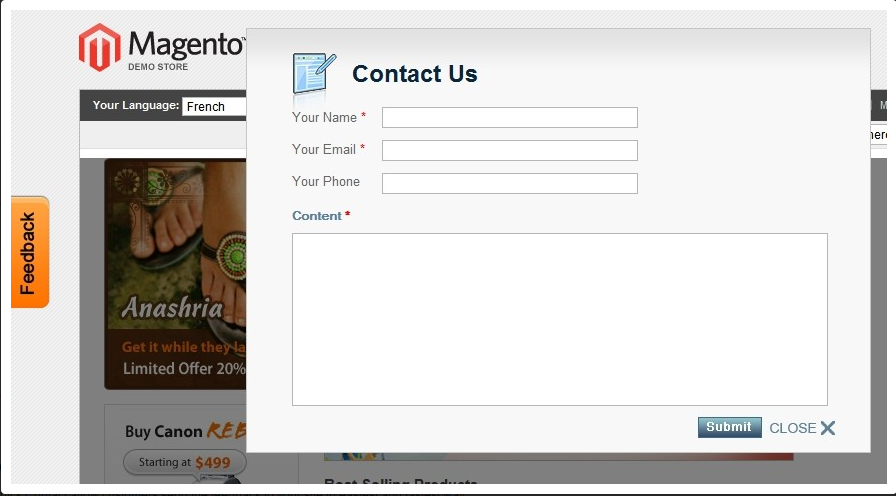 Although this module was released several years ago, it is still highly appreciated by many users.
See how our customers reviewed it: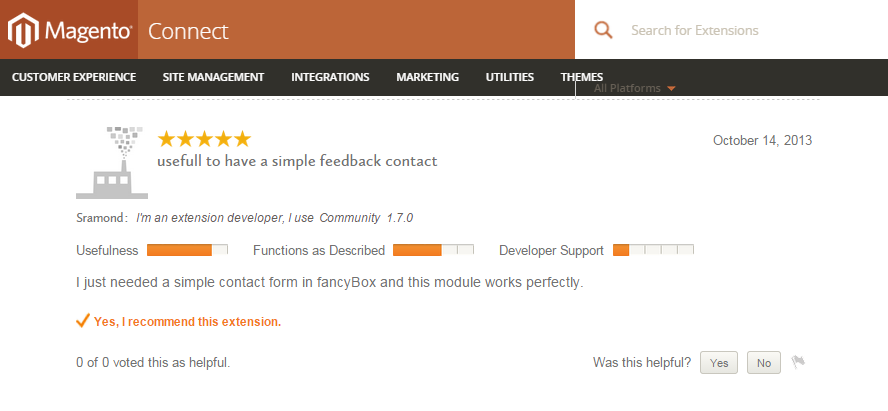 Hope you enjoy these extensions and it is helpful for your online store!