Magento 2 One Step Checkout
Magento 2 One Step Checkout in Frontend

Review Your Order

Address Suggestion

Payment Method

Message

Configuration

Review Your Order

Street Address

Field Position Management

Payment Method

Place Order

One Step Checkout Pro
Highlight Features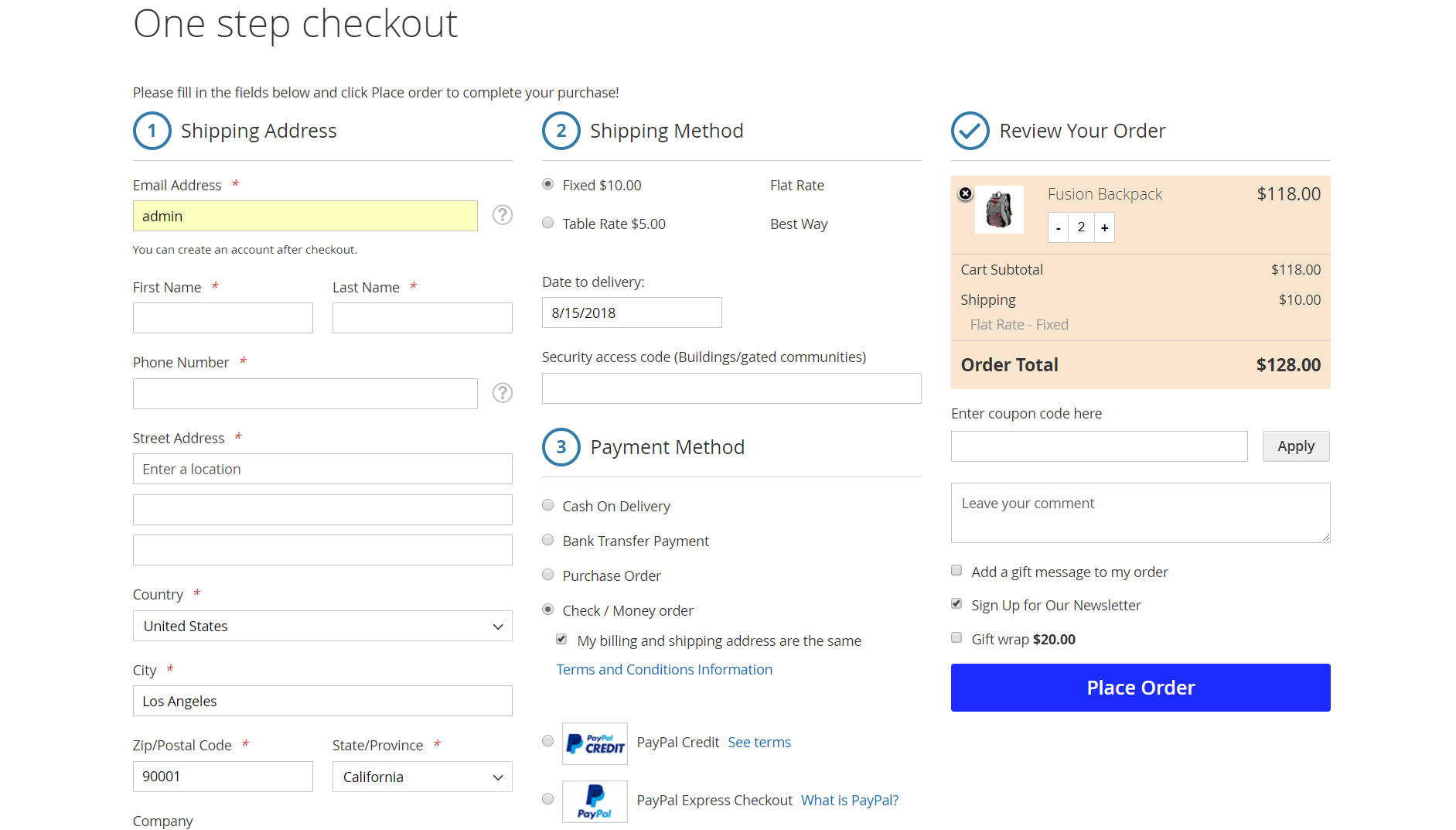 Checkout via only one page
Normally, customers have to across six steps to complete the checkout session. With Magento 2 one step checkout extension, all required steps are displayed on one page so customers can checkout in an easy way without wasting time redirecting one by one. In addition, when customers find something they are interested in and add the product to the cart, the system will redirect to the checkout page automatically. They will focus on their order that not distracted by anything or waste their time loading pages. The feature of Magento 2 one step checkout also minimizes cart abandonment and increases customer satisfaction as well.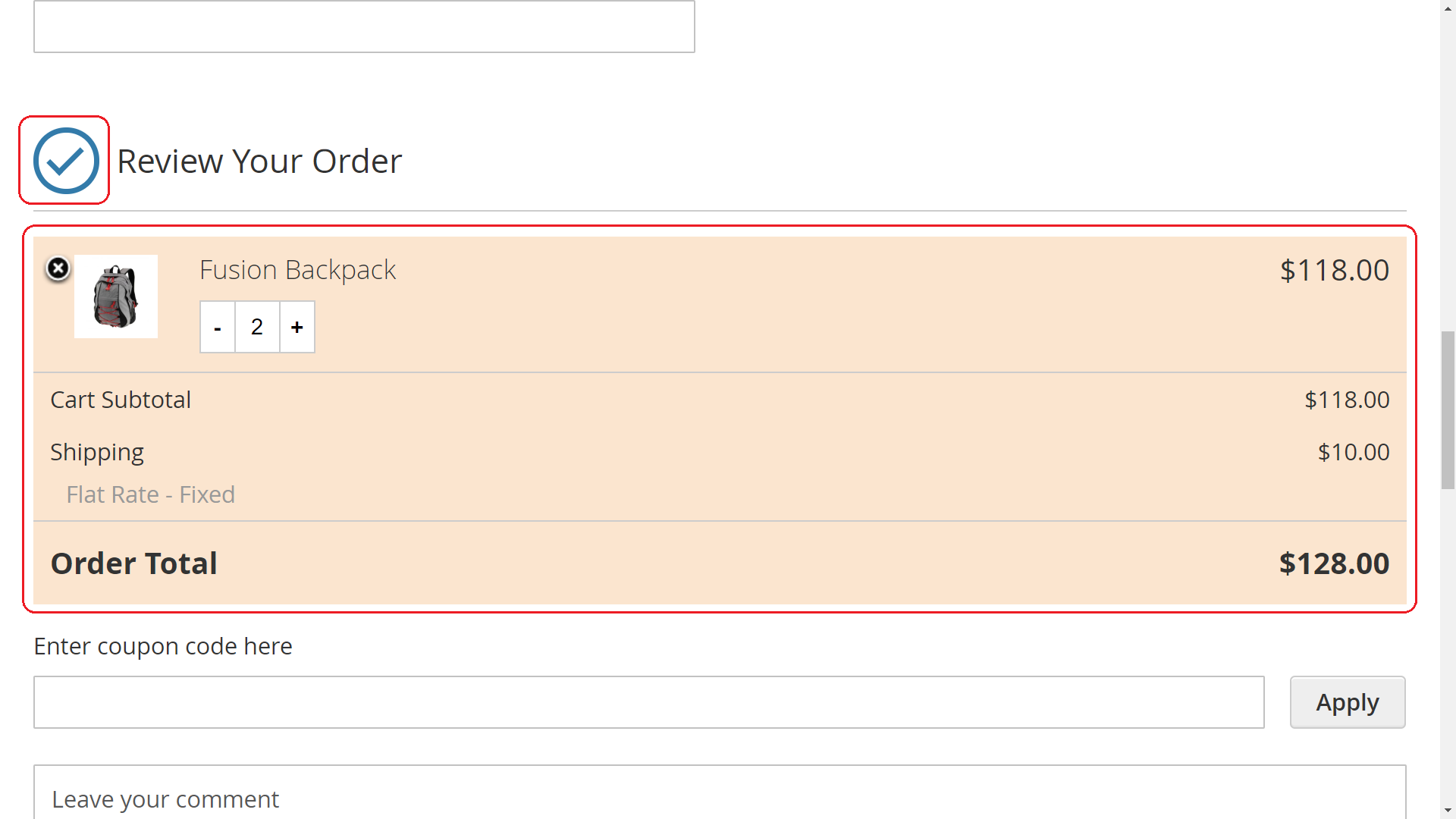 Easy to customize
Magento 2 One Step Checkout extension bases on a completely open-source platform so it is easy to edit or change something in the template that does not effect to other parts of the site. In frontend, this extension allows web owner to configure checkout page layout such as heading text color, place order button background, order summary or step number icon. Besides, other configurations can be customized easily.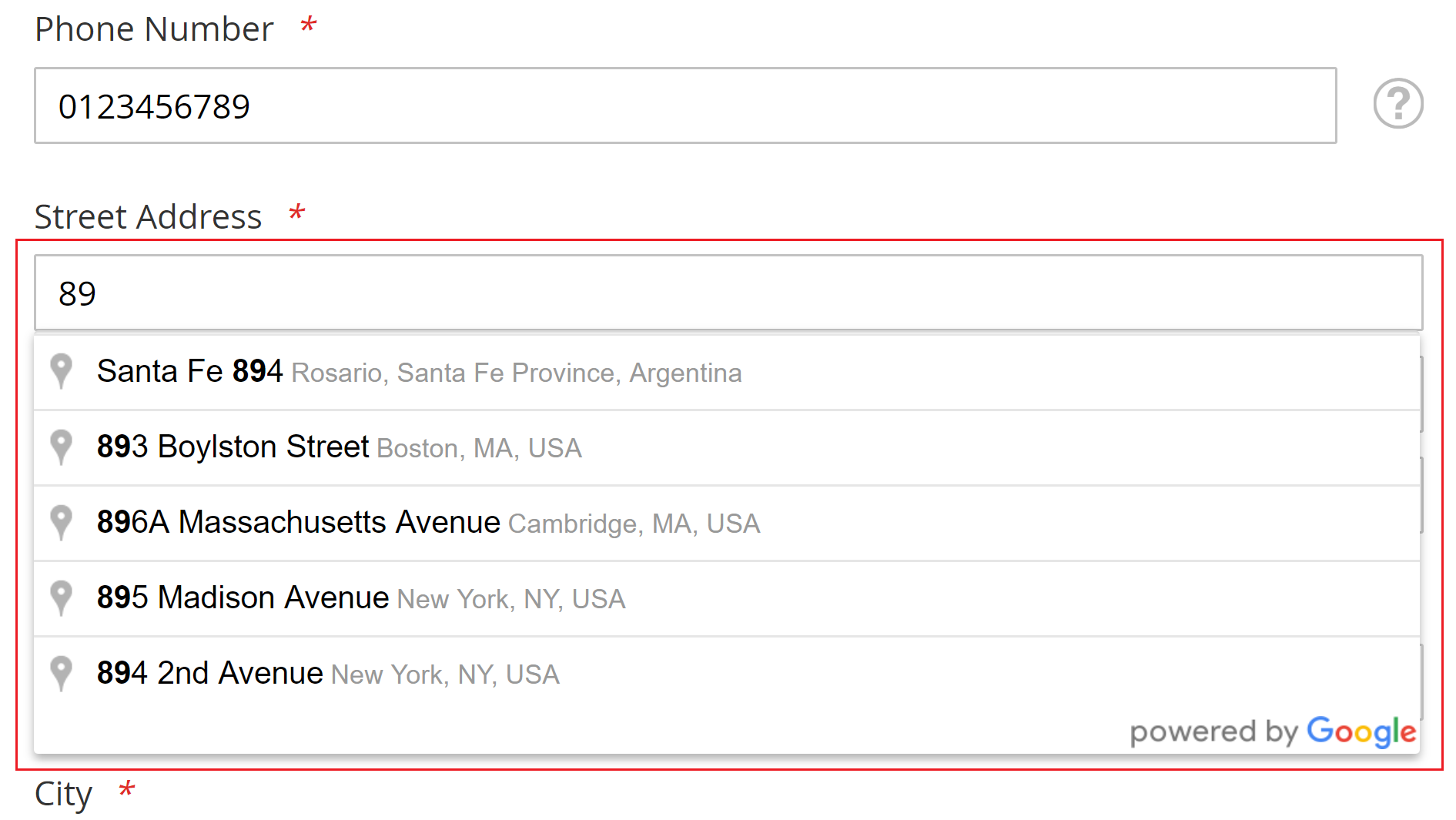 Auto detects and fills buyers location
The smart Google address suggestion allows customers to fill their address information on the checkout page instantly. When customers enter the first characters a droplist will appear with address suggestion and customers may find their address there. Along with that, the module Geo IP betters the checkout process by suggesting locations based on customer's IP address. To registered members, they can easily complete filling shipping information because their data has been saved.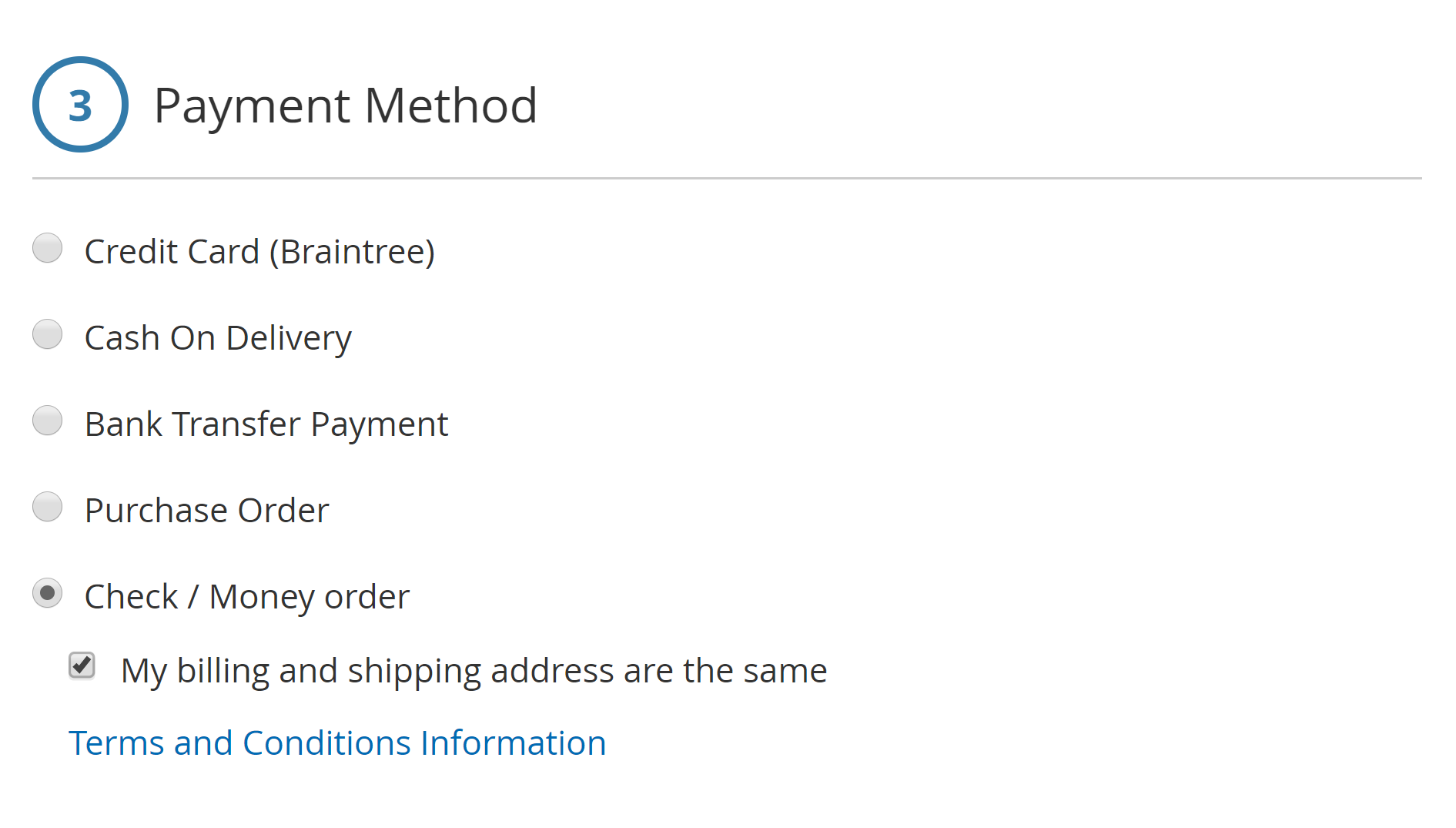 Available for different payment methods
There are different payment methods in Magento 2 one step checkout extension such as: cash on delivery, bank tranfer, payment services.. Moreover, other methods are compatible with the checkout: PayPal, Stripe, Amazon Pay, Braintree, Klarna, Paymentsense, Knet... Admins can manage and add payment methods that best convenient to them and their customers.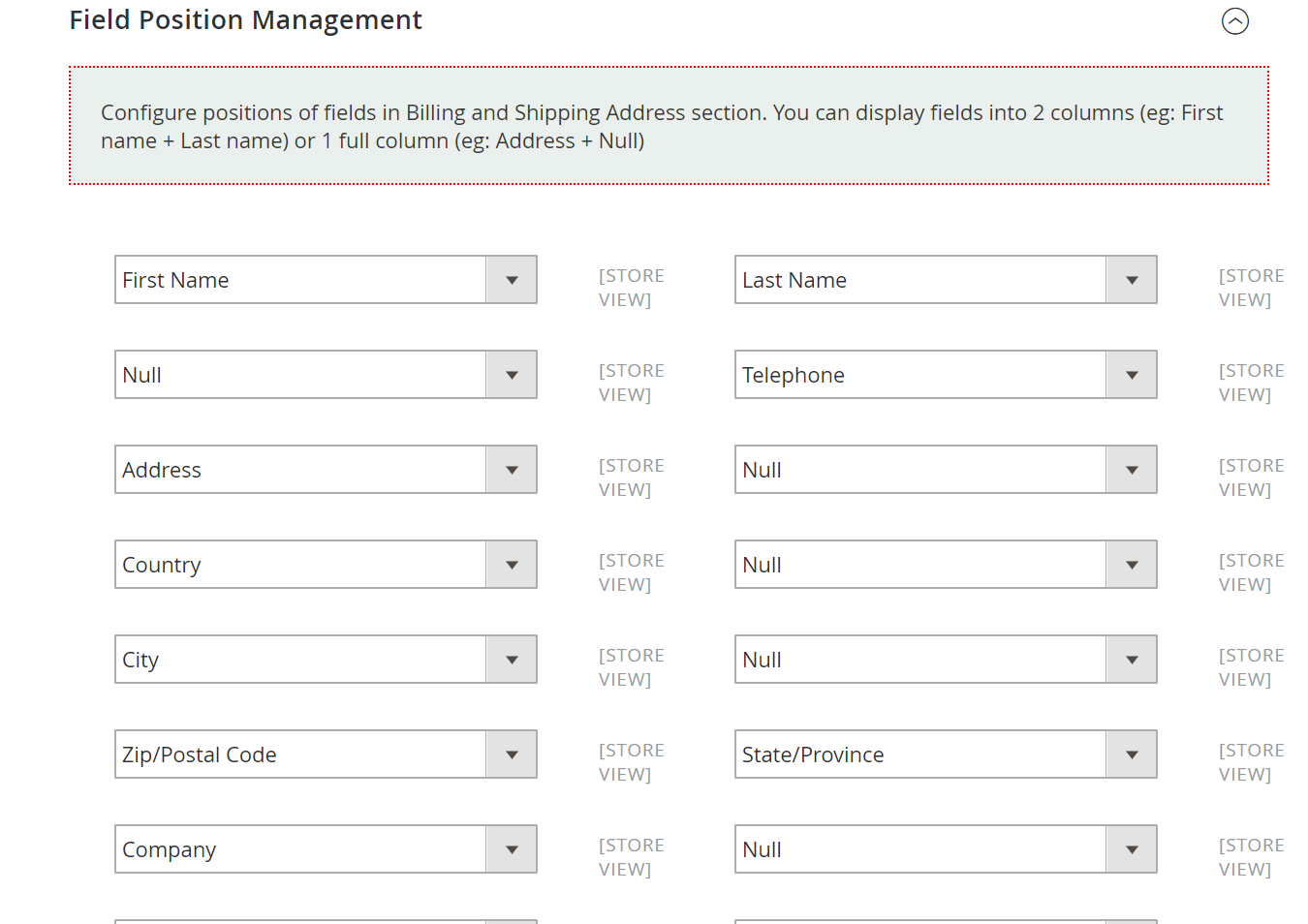 Manage checkout fields display
Admins are allowed to arrange positions of feilds in Shipping Adress section. They can disable unimportant fields to bring the best performance from the site.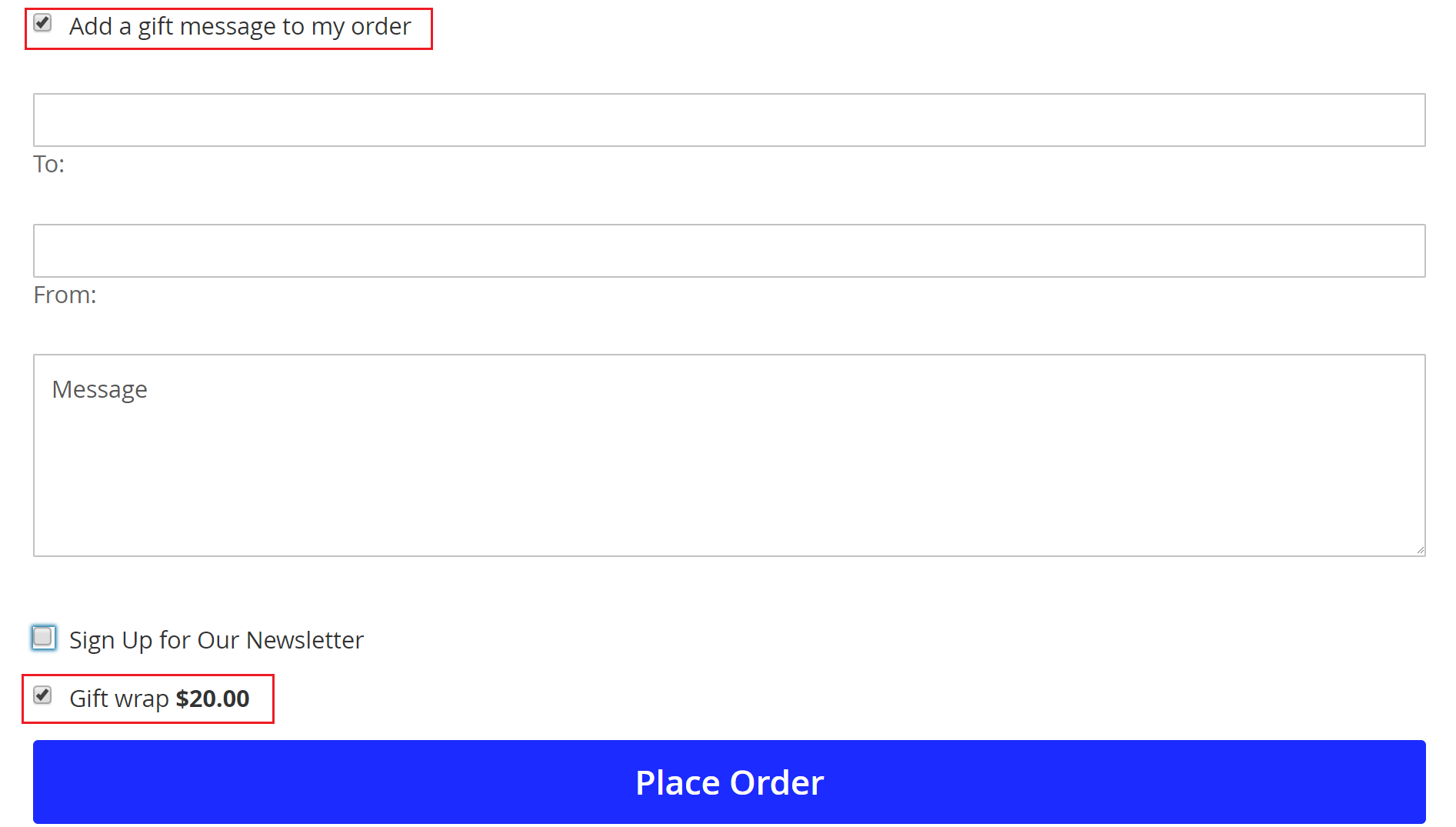 Enables gift wrap and gift messages
The customers can choose gift wrap service to not waste their time buying a product, wrap it themselves then send the gift to their friend. Magento 2 one step checkout extension solves gifting problems and merchants may gain more profit through gift wrap service. Customers can also send a message along with the gift by adding gift message to their order.
Feature Full-List
FOR CUSTOMERS
Able to edit product option on the order summary
Complete checkout steps on one page
Send wrapped gift and message to friends
Able to choose delivery date and time in Magento 2 one step checkout extension
Comment on order to explain more about their demand
Enter discount code on the checkout page
Fastly complete filling shipment information by address suggestion
Subscribe to receive newsletters to follow more updates from the site
Registered members' name and shipping information are saved and auto-filled when they create a new order
FOR THE STORE OWNERS
Able to disable delivery date and hour
Manage field positions on shipping address section
Enables Google address suggestion in Magento 2 one step checkout extension
Allows newsletter subscription
Easy to configure page design
Enable house security code
Allow customers to leave a comment on order or not
Set default information for shipping section
Choose to or not to display header and footer
Automatically detect customers' location with Geo IP
Customize top and bottom block to be shown on the checkout page
OTHER FEATURES
100% Open-source
Based on Magento 2 default closely
Responsive design
Optimized for PC, laptop, mobile or tablet
Easy to install
Compatible with different themes such as Porto, Ultimo, etc.
Why should we choose MageWorld
Free
Life-Time Upgrade
Free
Life-Time Support
90 Days
Money Back
100%
Open Source
98% Customers
Satisfied
11 years
On The Market
Testimonials
Your satisfaction is our most value motivation
Mage-World's Magento 2 extensions are very impressive, they are all easy to install and use. I haven't experienced any difficulties when using these products. I highly recommend this site! I think I will sponsor this company to my friends in the future.
Ashley Rulin, Sales Manager
The support service is really good, you're always there when I have problems. I have worked with several services but you are the one that is able to satisfy my expectation. I will continue working with your service in the future! Keep the good work.
David Bleu, CEO
I'm really impressed with the Magento 2 Affiliate Pro module from Mage-world. It's simple, but powerful, and it can entirely replace my previous costly affiliate system without any difficulty. It's a valuable catch for anyone who wants to have an built-in affiliate system for your Magento site. Besides, the support is superb and affordable.
Steve Marshall
Customers reviews
Supporter reply quickly for my requirement.

Great support, good extension!

Thank you MageWorld team for giving a good extension. This is the best One Step Checkout extension for Magento 2.

It is a good extension

Peter

I like your template, it is a modern interface. Thank MageWorld team!

Good extension

Alex

I am using One Step Checkout extension for my magento 2 site. It work well. I will recommend for my partners.
faq
Q. What kind of payment can work well with this extension?
A. Every payment methods are compatible to the extension so you can add anyone you want to use.
Q.

Is it possible if i want to add more custom features to the extension?
A. Definitely YES! Our extension is 100% open-source so you can freely customize it as the way you want. Otherwises, you can always use our professional customization service. Feel free to send us your request via (link) and we will make your ideas become real.
Q.
Is there any additional fee?
A. You only have to pay one time for the extension, there is no extra fee.
Q.

Which edition does this One Step Checkout extension compatible with?
A. The One Step Check Out extension for Magento 2 can suit both community and enterprise editions, 2.111.x and 2.2.x version.
Q.

Currently i'm using a custom theme, will the extension run well on my theme?
A. Our extension bases on Magento coding standard very closely so be assured to install the extension, it can be suitable on any custom theme or design that doesn't affect to them. If you have any problem, feel free to contact us, we're always available to support you.
Q.

Can I have a demo link to use before purchasing?
A. We've already provide a demo site for trial, please follow this link. If you have any question, don't hesitate to ask us anything.