Totally satisfied with "One Step Checkout" and "Smart Box" of MageWorld
05 Feb 2013

Totally satisfied with "One Step Checkout" and "Smart Box" of MageWorld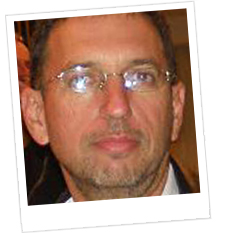 "I have been using a lot of Magento extensions and had to get technical support for a few. The technical support from MageWorld is definitely one of the best. MageWorld have a very quick response and a sincere wish to make customers satisfied"
Guy Alony, CEO of ShoptoShape
Customer Profile
Herbalife Shop - Independent Distributors also known as ShoptoShape, was founded in 2004, by Tamar & Guy Alony. They are Herbalife Independent distributors who are dedicated to give customers the best products available in the wellness industry with a complete support to each and every one of them.
Website: http://www.shoptoshape.com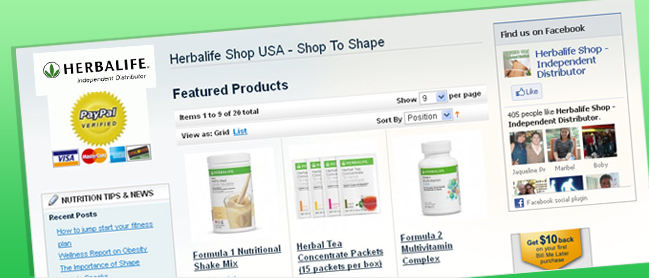 Success story of Shoptoshape

CHALLENGES

Why "One Step Checkout" and "Smart Box" extensions?

Let's listen to the sharings of Mr. Guy Alony – CEO of the company about the reasons why they need some additional extensions such as "One Step Checkout" and "Smart Box":

"We are always trying to give their customers the best online shopping experience.

However, if you look at the default Magento checkout process, you could see that it is very long, complicated and the customer cannot see its all shopping cart until he reaches the final step of the checkout. Also, in order to change quantities, change the shopping cart content, put a discount coupon etc, he would have to abandon the checkout, make the desired changes and start all over again. That is why we have decided to purchase the one step checkout module which gives a completely different shopping experience to our customers.

Another solution we were looking for was letting our customers know about special sales, our best sellers, new products etc. The "smart box" was a great tool to expose our customers to these special products or news, without bothering them with irritating pop-ups".

SOLUTIONS

Why do they choose MageWorld as the supplier?

"My website admin has recommended on your company so I have decided to follow his advice."

"We compared the prices and the functionality. Mage-World had more functions as their competitor and a better price" – said Mr. Guy.

Finally, ShoptoShape decided to purchase the two important extensions from MageWorld:

One Step Checkout: to make the process faster and more conveniently.
Smart Box: to attract customers through special sales, best-seller or new products.

RESULTS

Are there any positive results after using those extensions?

"Actually, there is no monitoring for clicks on the smart box yet. But I believe that this extension is really useful for our website. It was a great tool to introduce special products or news to our customers without bothering them with irritating pop-ups" – said Mr. Guy.

"About the checkout process, we have been using it for the past 2 month which is known for a difficult time for our business but we saw no drops in sales, which means that it did a great job. Also the amount of abandon carts at the checkout process has become lower."
Related Posts

25 Jan 2013
Five extensions of MageWorld help us increase sales and support customers more easily