The Daily Deal extension helps DOUBLE our revenue!
01 Jan 1970

The Daily Deal extension helps DOUBLE our revenue!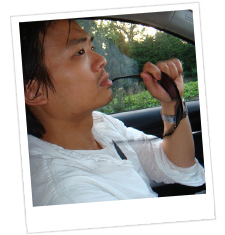 "The Daily Deal Extension integrates perfectly with our existing (custom) themes. One of the most powerful features is the fact you can change your default Store home page that it shows your day deal and just by adding one line of code. I can confirm it works well on Magento version 1.7"
J Pham, CEO of iDiva
Customer Profile
iDiva is a daily supplier of all must-haves for women, especially the modern fashion for trendy young women. The products of iDiva are mostly from famous brands. There are exclusive products offered in the following categories:
Fashion Accessories
Cosmetics
Home Accessories
Electronics and Gadgets
Beauty packages
Website: http://www.idiva.nl/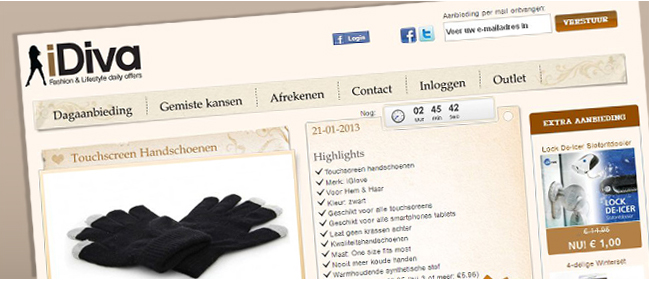 Success story of Idiva
CHALLENGES

Why "Daily Deal" extensions?

"As you know, the default Magento version has not supported the daily deal customization. It's the reason why we need an extension that can work in this case" - said Mr. J Pham, CEO of iDiva.


"We sell a lot of different kinds of products through so many deals every day on our website. We want to manage those deals more reasonably and scientifically. And, sometimes, we want to highlight "hot deals" in a certain period of time to catch the attention of potential customers when they first visit our website. Especially, with a time countdown clock, it looks much more impressive and encourages customers to make purchasing decisions faster.

Besides, the possibility to use "Daily Deal" as a widget in the CMS page is also what we concern."

SOLUTIONS

Why do they choose the Daily Deal extension of MageWorld?

"I was looking for an extension that could be used as a widget in CMS page. I came to your site through Magento Connect – a famous market place for all the Magento extensions.

I saw that the Daily Deal extension of MageWorld had the features that we need and the price was also very reasonable.

Finally, we chose this extension of MageWorld – the Daily Deal Extension."

RESULTS

With the "Daily Deal" extension, has iDiva seen any positive results?

"We generated € 24,000 revenue since we started in December. In comparison with the revenue of the previous month, I think our revenue doubled.

Thank MageWorld so much for that result. Especially, I am very satisfied with the fast responses from MageWorld."