Magento PWA Theme Development Service
PWA Icon On Home Screen

PWA Page

Add PWA To HomeScreen
Feature Full-List
Some excellent features of Magento PWA Theme Development Service:
Built on PWA studio and Venia theme
The Venia theme is an important set of tools to facilitate the development and maintenance of the PWA storefront for Magento 2 websites. Building on the basis of the PWA studio and Venia theme will help developers and Store owners can visualize the results in the current state of the store such as product details, home page, checkout page and catalog page ... after creating a PWA.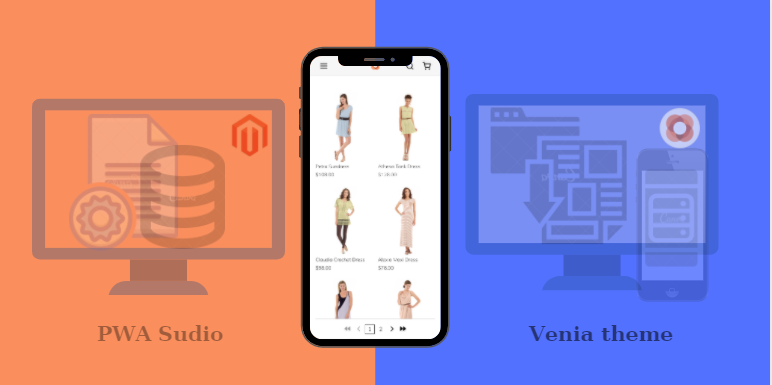 Multi payment methods available
Support for multiple websites, payment methods can be configured on each site. There are different payment methods such as:
Klarna

Brantree

PayPal

Stripe

Payment by check / money order

Payment on delivery

Bank transfer

Purchase order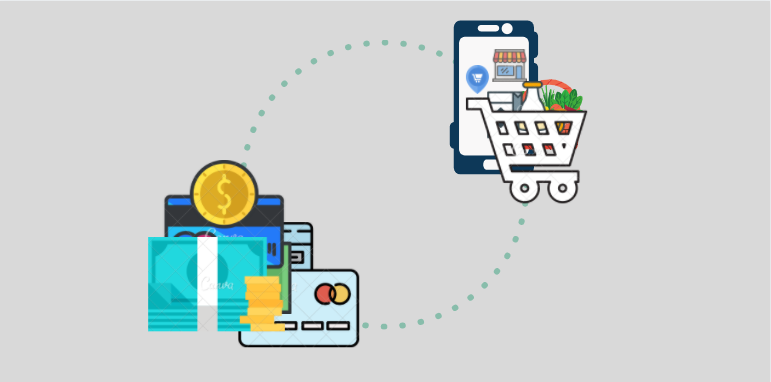 Support Multi-store
Multi-store set up is fully supported
Price scope

Customer account

Product scope - website, store or store view

Different URLs per store

Different logo per store

Different design per store

Different Home Page CMS per store

Different category tree per store

Different menu-navigation per store

Different CMS pages per store
Becomes more convenient with store locator integration
The integrated store locator brings users convenience and better experience. Your customers can easily search for stores by entering some letters in the Address box and are well recommended with all the relevant suggestions for store addresses.
On the other hand, no matter where customers are, they can easily locate and the module will automatically display the nearest offline stores.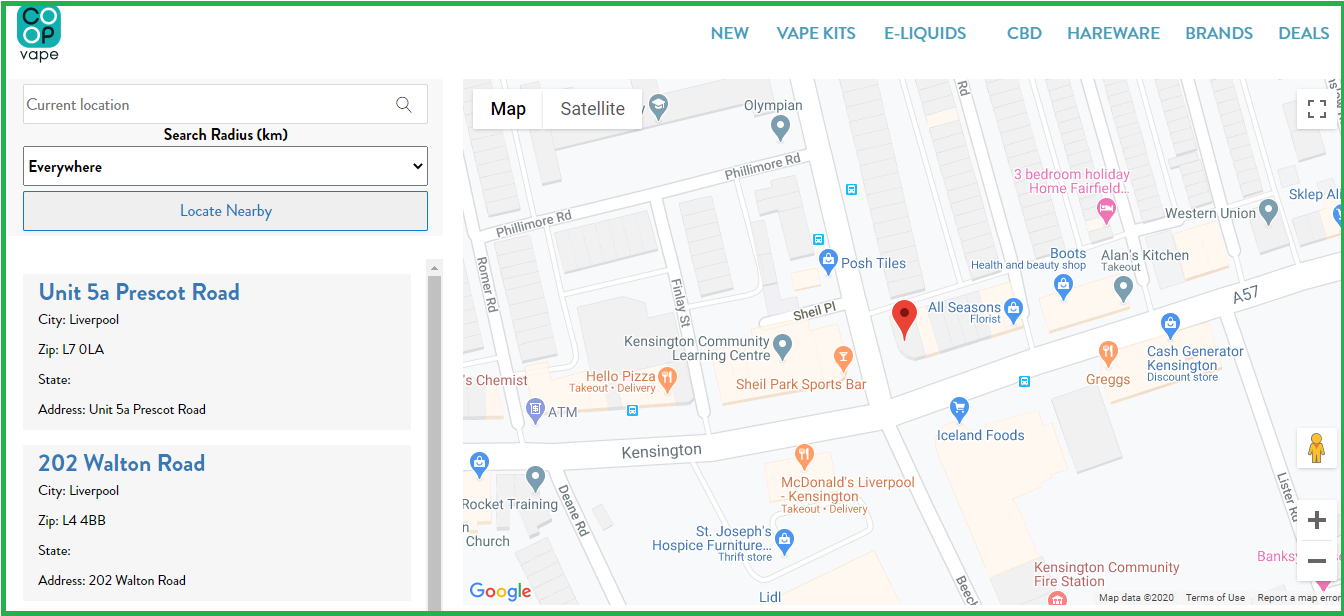 Integration with megamenu
The integrated mage menu will help your PWA page become more attractive and increase the experience for users on the website. Moreover, this will help your content become clear and attractive as well as encourage SEO for your PWA page.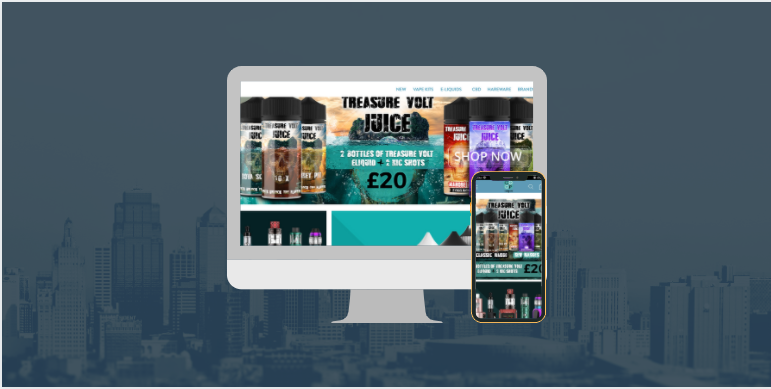 Running with Magento 2.4
PWA studio version 7.0.0 compatible with Magento core version 2.4.0. With the advantages of the current Magento 2.4 version, these features will help PWA more effectively. Moreover, in PWA studio there is an advanced API class that makes feedback smoother than before.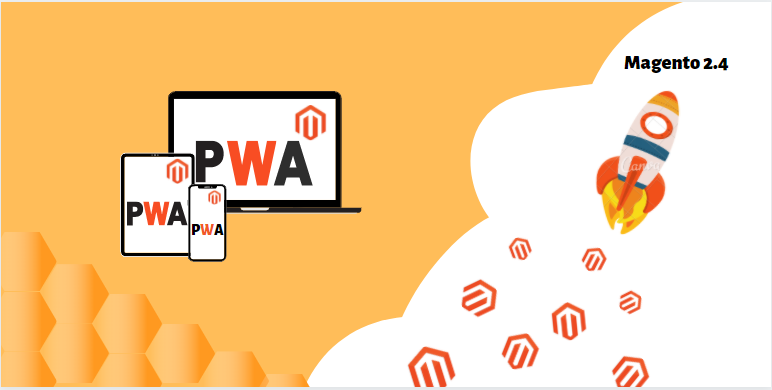 Today, the number of mobile phone users has grown dramatically, and most of the internet usage is via mobile phone. Clearly, the reasons include mobility, cheap hardware, easy access to the internet and an increasing number of services on the internet. For many users on mobile devices, optimizing the user experience on the phone is essential. For smaller companies, there is often no native application due to cost or time constraints. So PWA is a prime opportunity for them to win customers by providing the best possible experience.
PWA stands for a progressive web application. This is an application built from web technologies we all know and love, like HTML, CSS and JavaScript, but with a feel and functionality that competes with a truly native application. To become a Pwa, the elements are required:
Progressive - Work for every user, regardless of browser choice, because they are built with progressive enhancement as a core tenet.

Responsive - Fit any form factor, desktop, mobile, tablet, or whatever is next.

Connectivity independent - Enhanced with service workers to work offline or on low-quality networks.

App-like - Use the app-shell model to provide app-style navigation and interactions.

Fresh - Always up-to-date thanks to the service worker update process.

Safe - Served via HTTPS to prevent snooping and ensure content has not been tampered with.

Discoverable - Are identifiable as "applications" thanks to W3C manifests and service worker registration scope allowing search engines to find them.

Re-engageable - Make re-engagement easy through features like push notifications.

Installable - Allow users to "keep" apps they find most useful on their home screen without the hassle of an app store.

Linkable - Easily share via URL and not require complex installation.
PWA is a great solution for companies that want to combine mobile web experience and native application experience. Because it allows businesses to serve both types of users and hone in discovery and retention. The main benefits that PWAs bring to businesses are increased speed, improved re-engagement, and increased conversions.
There are several main differences between PWA and the native application:
- A native application can only run on a certain operating system (iOS or Android) while PWA is provided by mobile browsers and is supported on both iOS and Android.
- You must download the original application from the app store. Meanwhile, PWA can be installed quickly after adding to the main screen. Users only need to visit their app store to get the latest version of the original app and refresh to receive PWA updates.
- Store owners easily promote PWA more than the native applications because PWA runs right in the web browser. PWA works on demand without taking up device memory like native apps

A Magento 2 PWA is not only responsive and compatible with all types of browsers but also has an offline mode and can act as a native mobile application.
Magento 2 PWA Themes include the strengths of a responsive website as well as native applications, giving users a great app-like experience. benefit in many ways.
Progressive Web Application technology is increasingly widely applied in many industries: Starbucks.com, Pinterest.com, Washingtonpost.com and Uber.com, Twitter, Lancome, The Home Depot, Virgin America, ... , bring desirable results.
Some specific examples
Starbucks: 2X retention time 87% increase of user time spent 2X daily and monthly users with PWA+20% conversion rate after PWA

Alibaba: 76% higher conversions across browsers.4X higher interaction rate from "Add to Homescreen".The number of monthly active users grew by 14% on iOS and by 30% on Android.

Trivago: Engagement of users who add to home screen has grown by 150%Offline access only has around 3% of users currently using this feature.

Uber: Designed to be fast even on 2G50K is the weight of the core app Only 3 second loading time even on 2G internet.

Pinterest: 60% increase in core engagements.50% increase in ad click-through 40% increase in user time spent on the mobile site.44% increase in user-generated ad revenue

The reason for PWA's success lies in its ability to improve the whole mobile experience. Customers return more because they can interact with the brand in a positive way. Consumers are pushing the shift from desktop and native websites to progressive web apps.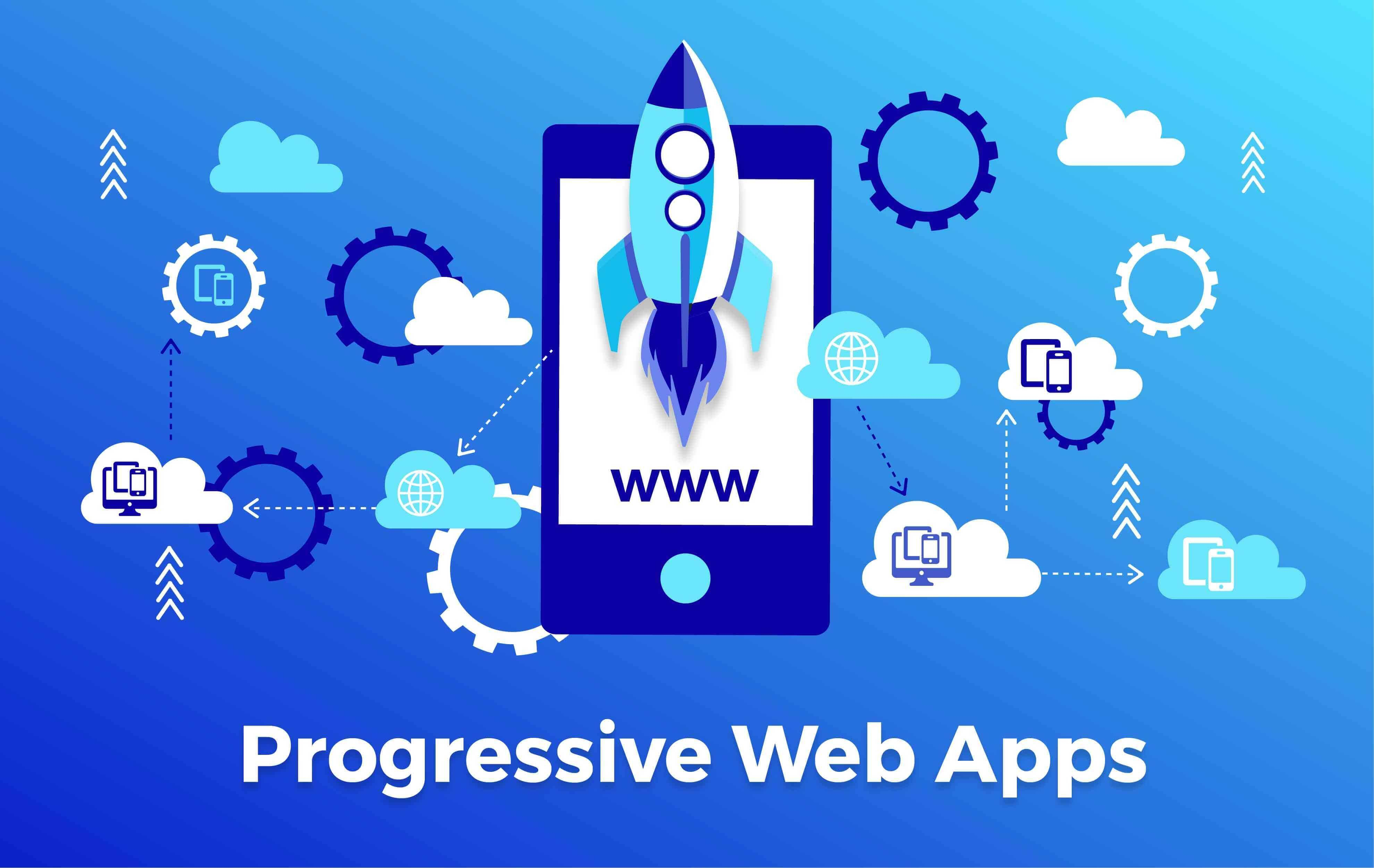 In fact, progressive web applications have great potential. At MageWorld, we believe that Progressive Web Apps are the future platform. With speed, layout flexibility, and feature capabilities, PWAs are predetermined to replace desktop websites, mobile websites, native mobile apps, and even native Windows applications. Above all, with more than 10 years of experience, we believe that it will give you the perfect approach for shop owners who want a light, responsive and engaging experience for online shoppers.
Why should we choose MageWorld
Free
Life-Time Upgrade
Free
Life-Time Support
90 Days
Money Back
100%
Open Source
98% Customers
Satisfied
11 years
On The Market
Testimonials
Your satisfaction is our most value motivation
Mage-World's Magento 2 extensions are very impressive, they are all easy to install and use. I haven't experienced any difficulties when using these products. I highly recommend this site! I think I will sponsor this company to my friends in the future.
Ashley Rulin, Sales Manager
The support service is really good, you're always there when I have problems. I have worked with several services but you are the one that is able to satisfy my expectation. I will continue working with your service in the future! Keep the good work.
David Bleu, CEO
I'm really impressed with the Magento 2 Affiliate Pro module from Mage-world. It's simple, but powerful, and it can entirely replace my previous costly affiliate system without any difficulty. It's a valuable catch for anyone who wants to have an built-in affiliate system for your Magento site. Besides, the support is superb and affordable.
Steve Marshall